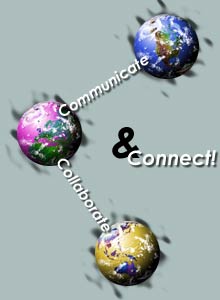 Contact Me! is a community communication system. We are working to establish a set of tools that allow people to meet, exchange ideas, and old friends to be found. The current features of Contact Me! are listed below... there are always more to come!

Contact Me! Chat
We currently have several rooms for chatters. They have limited capacities to allow anything from large group chats to cozy private chats. See the Chat Features.

Contact Me! Bulletin Board
With 25 public bulletin boards organized by topic and over 160 additional SchoolMates, you are sure to find a discussion you can jump in on, an opinion you can rebut, or some informative tidbit that helps in your daily life. See the BBoard Features.

Contact Me! SchoolMates
School is often where some of the most lasting relationships start. Then we move... And we lose touch. Add yourself to all the schools you have attended... elementary to graduate level schooling so your friends can find you, and you can search for them.